This sizing chart is simply a starting point. Head shapes vary - For the best fit, helmets should be fitted to you by an authorized Castle X dealer.How To Measure:
For the most accurate sizing, have someone else take your measurements making sure the measuring tape is snug but not tight against your head.
Start Here:
Start by measuring the circumference around your head at the temple, just above the eyebrow line (approximately one inch above eyebrows) using a soft tape measure. Then select the helmet size that is closest to your head from the size chart. If your head falls between two helmet sizes, start by trying on the smaller of the two sizes.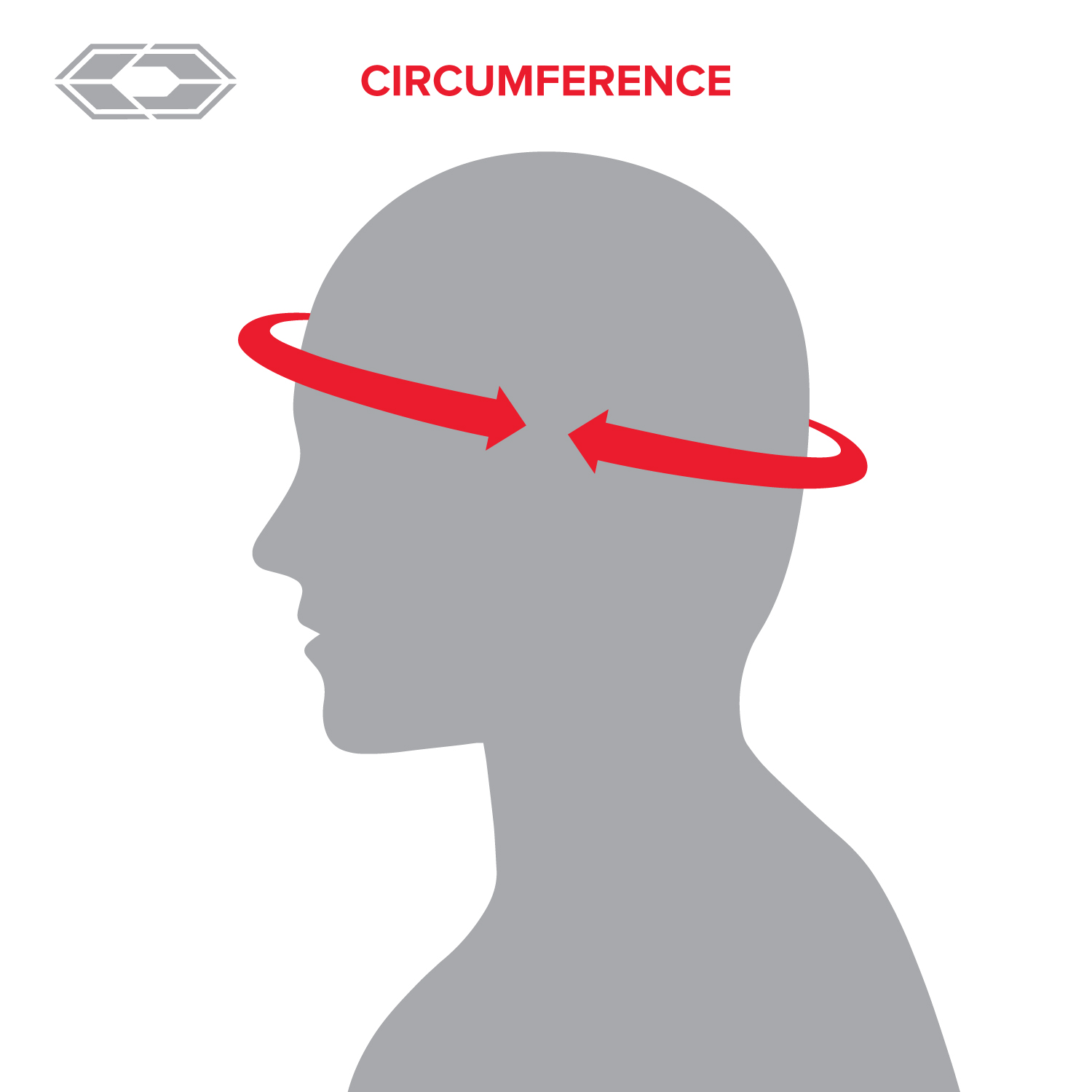 | Adult | X-Small | Small | Medium | Large | X-Large | 2X-Large | 3X-Large | 4X-Large | 5X-Large |
| --- | --- | --- | --- | --- | --- | --- | --- | --- | --- |
| Centimeters | 53-54 | 55-56 | 57-58 | 59-60 | 61-62 | 63-64 | 65-66 | 67-68 | 69-70 |
| Hat Size | 6.5-6.75 | 6.75-7 | 7-7.25 | 7.25-7.5 | 7.5-7.75 | 7.75-8 | 8-8.25 | 8.25-8.5 | 8.5-8.75 |
| Inches | 20.75-21.25 | 21.5-22 | 22.5-22.75 | 23.25-23.5 | 24-24.5 | 24.75-25.25 | 25.5-26 | 26.25-26.75 | 27.25-27.5 |